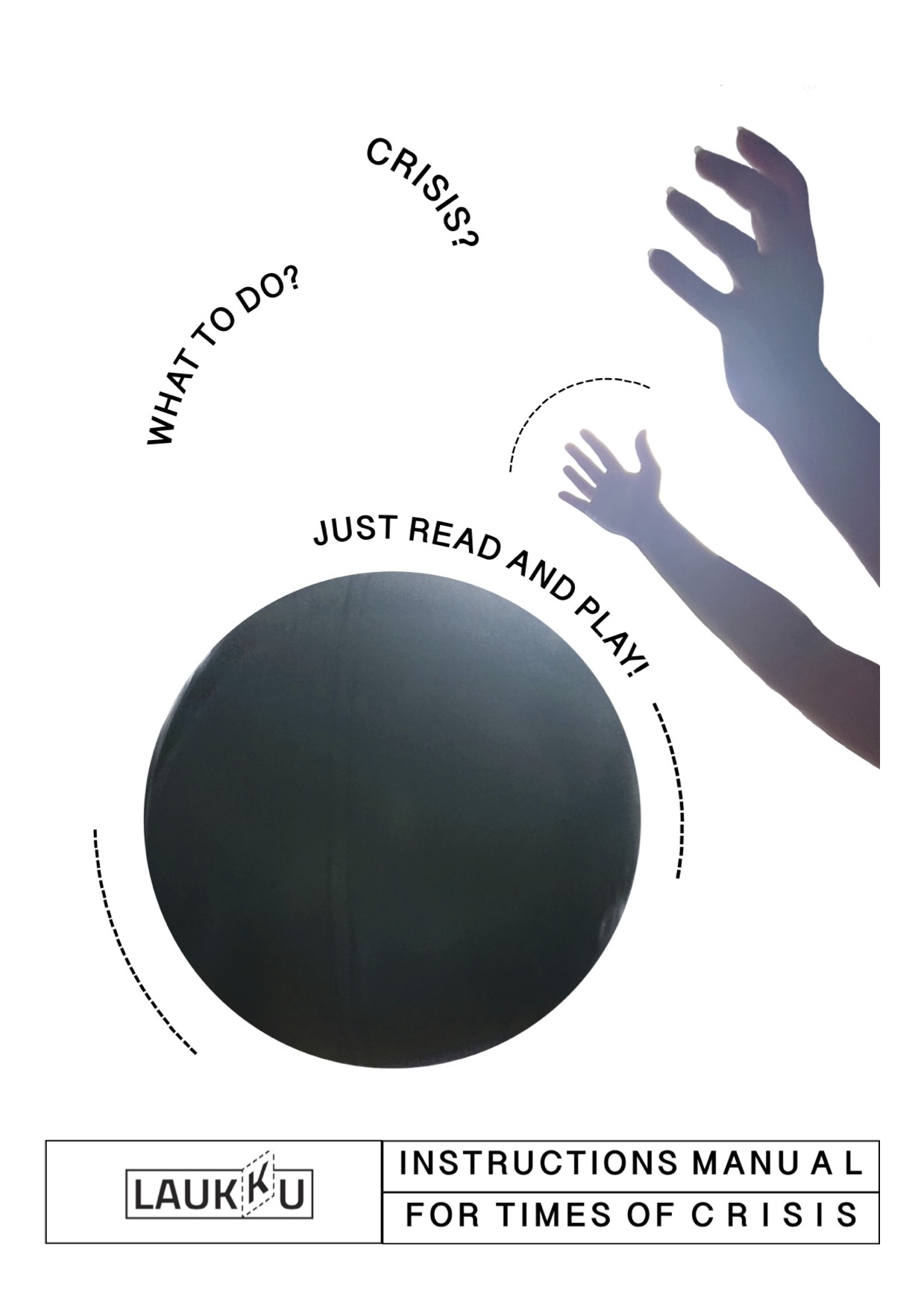 From July 27 to August 1 2020 in Lādezers, Latvia (the headquarters of the international collective LAUKKU), a group of artists / researchers from different fields came together to work on INSTRUCTIONS MANUAL.
Each participant led one workshop / practice / other activity for the group. INSTRUCTIONS MANUAL contains the results of these days of interdisciplinary immersion into pleasure and playfulness.
Anybody can practice these descriptions of activities without knowing the context. It will help you to get some pleasure and enjoy some playfulness during these crisis conditions and can be used towards new strategies for art and life in general.
These activities took place during the Nordic Summer University's 2020 Summer Session, as part of Circle 7 (Artistic Research | Performing Heterotopia)'s Pleasure and Playfulness Summer (Dis-)Symposium
Crisis? What to do? Just read and play!
Please download from this link for best format for viewing on your own computer or printing!